Mission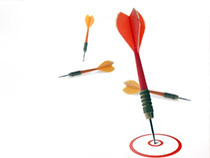 The mission at Sanjeevani College of Nursing is to strengthen the human resource development of India by producing competent middle level health manpower equipped with the sufficient potentialities required to manage the broad areas of health. Our faculty are committed to provide high quality nursing education that prepares professional nurses to meett the health needs and improve the quality of life of people in India, the nation, and internationally. In our quest for professional leadership, we value integrity, social justice, and social responsibility. Faculty is committed to provide an environment that fosters intellectual freedom, inquiry, investigation, and creative activity. Strengthen the human resource development of India by producing competent middle level health manpower equipped with the sufficient potentialities required to manage the broad areas of health.

Philosophy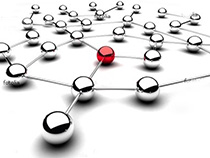 The Nursing Program is an integral part of the Health Sciences education. The Nursing Program prepares culturally diverse students in a safe and supportive environment in a manner that educates people for responsible membership in an ever-changing technological society. We believe that professional nursing is a science and an art that provides holistic care aimed at assisting or empowering individuals, families and communities to achieve health.
We believe that nursing has and continues to build a body of scientific knowledge through systematic inquiry, creativity and critical thinking. This scientific knowledge promotes theory-driven and research-based nursing practice that influences practice, health care delivery and health policy. Nurses use a systematic approach to assess, plan, treat and evaluate health status within the physical, psychosocial, economic, and spiritual domains.

We believe that nurses interact with individuals, groups, families, and communities for the purposes of health promotion, education, disease prevention, illness care, and rehabilitation. Nurses assume multiple roles and act in collaboration with other health care disciplines to promote modification of the environment. We believe that environment encompasses all the internal and external influences affecting people.

We recognize that we live in a pluralistic, multicultural world in which nurses' value and protect individual rights and freedoms. Health care must be accessible to all persons in society. Nursing strives to provide acceptable, affordable and culturally congruent health care and preventive services in diverse environments.

We believe that the learning process develops with identification, investigation, understanding, application, and evaluation of knowledge and skills. Learning is fostered in an academic environment which provides for individual differences, freedom of expression and inquiry.

Objectives
Prepare the students with holistic knowledge and skills in the field of nursing through excellent teaching who can serve to the culturally diverse society.
Develop the practical skill of the students through sufficient learning experience in the related field.
Enrich the capability of students through the application of advance information technology.
Develop the leadership capabilities of students through excellent theoretical and practical learning experience to enhance the quality of service delivery in the sector of health.
Develop student's ability in conducting basic nursing research thereby improving the quality of care.